CloudPixel Infotech Offering Offshore Solutions including website And mobile app development surat. We offer offshore software development and software outsourcing services from India to organisations and individuals across the world.
Focused to provide IT enabled services at lower costs without compromising on quality, we have expertise in customized E-commerce, online marketing, open source technologies, Microsoft technologies, mobile application, website solution and software applications development with extensive functionality.
We are also doing freelancing work as per client requirement with our ironclad guarantee to deliver their solutions on-time with 24/7 support.We work on PHP scripting language and specialized on Opensource framework. We also provide mobile application development and serving best Services to our customers.
We are a full service company that deliver compelling best website design, mobile app development, seo services and digital marketing solution.Our team of specialists consistently deliver outstanding results for our clients.
Let's go further and check out the benefits of having an offshore development team.
Cost-Effective Budget
Nowadays, hiring a Web development company for any eCommerce store can give you a major shock in terms of budget. Although, the income of these companies in the countries which are under development are lesser than the countries which are already developed regarding technology.
Exposure to Advance Technology
Offshore development can give the best chance to have the best achievable technology as well as specialized manpower. It's a true fact that small countries produce a huge amount of skilled IT professionals who are well qualified. Here, overall talk is that you get an opportunity to have a well-experienced team of professional with no budget issue.
Fewer Error Rates
The offshore development team works at high standards of proficiency, and reliability. With the best possible software development quality, you can easily get the access to quality processing operations. This confirms and guarantees fewer errors rates and rework.
Save Project Startup Time Span
Hiring an offshore development company certifies that you have all credential of an already working infrastructure which is offered by an offshore development company who is handling your projects. Considerably, this process cut downs your project startup time span.
On Time Project Delivery
As you know, the work is been allotted at a different place and the process of that task takes place at the different location. Basically, the time is less consumed while developing and implementing the process and this results in the delivery of your project on the desired time period.
Save Your Extra Costs for Infrastructure
As already mentioned above, that offshore development company has all the basic structure. You do not need to spend extra on new infrastructure to complete your projects. Just go ahead and give a green signal to your project with any hesitation or any development issue.
Integrated Developing Team
With much training or knowledge, you can get your work done from a skilled offshore development team. If the work is not up to the mark and you are not at all satisfied with your project then you can contact your hired team to rework on your project without charging any additional cost.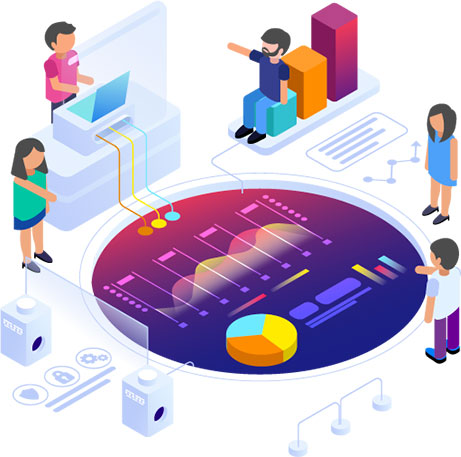 If you have any idea! get free quotation